Welcome to Young Living! I'm so glad that you've decided to investigate this wonderful company and its unique and effective products. You can experience Young Living for yourself by ordering my recommended products listed by clicking the "Young Living Oils" link below and or further explore our entire catalog of products by clicking on the "Product Line" button to the left.
Please feel free to browse through my Young Living Web site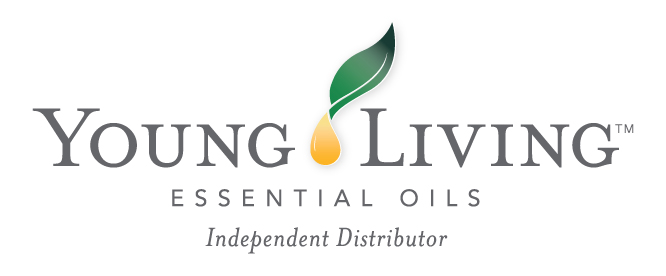 Items listed below can be purchased at the shop or shipped to you direct!
~Essential Oil Mists~
Bug Off!! Mist
Bug Off Mist is an all natural insect repellent. Sweet Basil, Citronella, and Lavender Essential Oils will repel mosquitoes, flies, deer flies, black flies and "no see'ems" to allow you to enjoy the outdoors without chemicals. 2oz
Hot Flash Cooling Mist - 2oz
In an initial study, we've had 36 women who have tried it, filled out a form, and 32 of those have found it to be "Very effective at cooling" their hot flashes!!! Buy 2 and keep one by the bed for night sweats! 2oz
Hot Flash Cooling Purse Size Mist - .5oz
In an initial study, we've had 36 women who have tried it, filled out a form, and 32 of those have found it to be "Very effective at cooling" their hot flashes!!! Now in a handy Purse Size that easily fits into a purse or pocket. .5oz
Lavender Mist
Used for calming. Spray it on your sheets or pillow before going to bed for a restful sleep. 2oz
Monster Spray
It's guaranteed to chase away Monsters and Boogeymen! It's a 2oz. spray, with Lavender Essential Oil in SDA 3-C alcohol so not only does it cleanse your child's room of scary creatures, it also helps kids to relax, fall asleep, and it's antibacterial. This makes a great stocking stuffer or just a nice item for kids who have a bit of trouble falling asleep. It is also a great method to introduce your children to a more natural way of living in a fun way! 2oz
Fibromyalgia Relief Blend
This is an incredibly effective formula for those who suffer from Fibromyalgia. While it is most effective when used in a massage, a bath will also give relief. The specialty blend contains Marjoram, Roman Chamomile, Lavender, Eucalyptus, and Lemon. 1/4oz
Weight Loss Blend
This Specialty Formula comes from a neurologist in Chicago whose patients lost just under 5 pounds per month for 6 consecutive months without changing their diet or exercise habits. In fact they were instructed not to. Make more than a resolution, make a change, Naturally. This product is available in a 1/4oz bottle (90 day supply).
Arthritis Relief Bath Salt
This wonderful blend of Roman Chamomile, Rosemary, Ginger, Clove Bud, Wintergreen and Lavender essential oils will help to relieve inflammation and reduce the pain of arthritis.
Detoxifying Bath Salt
A special blend of essential oils combined with natural sea salts make this a great way to pull surface toxins from the body.
Muscle Ache Relief Bath Salt
Revive sore and tired muscles with Peppermint, Lavender, Eucalyptus, Rosemary, and Clove Bud Essential Oils.
Sleep Easy Bath Salt
Sleep Easy Salts featuring Lavender, Marjoram, Roman Chamomile and Vetivert Essential Oils soothes and relaxes your body and helps you to get a good night's sleep. Just add 2 Tablespoons of Sleep Easy Bath Salts in your tub of warm water and enjoy the warm soak!
Stress Relieving Bath Salt
Stress Relieving Bath Salts contains wonderful stress relieving essential oils like Lavender, Sandalwood, Vetivert, Ylang Ylang, Grapefruit, and Clary Sage. Put 2 Tablespoons of this salt in your bath water and wash away the day's stresses!
Organic Fibro Cream
Fibro Relief Organic Cream contains Marjoram, Roman Chamomile, Lavender, Eucalyptys and Lemon in our Organic Blend of Aloe Base Cream. This combination has a lot of analgesic (pain relieving ) properties. But more importantly, many people with Fibromyalgia do not get REM sleep. This is the deep dream state when the body shuts down for repairs. Marjoram, Lavender and Roman Chamomile have all been used historically to help provide a deeper sleep which then allows the REM stage(s) to occur naturally.
Organic Restless Leg and Night Cramp Cream
RSD Peripheral Neuropathy, Night Cramp, Burning Sensation Organic Cream. RSD was originally formulated for someone with Reflexive Sympathetic Dystrophy (RSD). In the third stage of this issue, people often get cramps accompanied by burning hot spots making it too painful to touch, much less massage. This cream relieves the burning sensation and relieves the cramping. This action makes it an effective tool for Peripheral Neuropathy as well.
~Green Turtle Botanical Sanctuary~